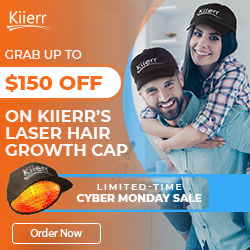 COIN share price plunges 10% as Coinbase's net loss widens to $1 billion


During Q2 Coinbase's Retail transaction revenue also tanked 66 percent standing at $616.2 million as investors exited amid a market crash.
Coinbase has announced major cost-cutting measures and planning to lay off nearly 18 percent of the staff.

---

On Tuesday, August 9, the Coinbase (NASDAQ: COIN) stock took a major plunge of over 10 percent in a single day. The recent price crash of the COIN stock came as the company reported its second-quarter earnings for 2022. As of Tuesday's closing the COIN stock was trading at $87.90. However, it corrected more than 75 percent during the second quarter ending June 2022.

As per the report, Coinbase delivered a dismal performance last quarter with its net loss widening to a staggering $1 billion. In Q2, Coinbase reported revenue of $808 million missing the estimated figure of $832.2 million. Also, the loss per share widened to $4.35 against the expected loss of $2.65 per share.

In the letter to shareholders, Coinbase noted that its net loss widened to $1.1 billion in comparison to $1.59 billion in net income during Q2 2021. With a solid crash in the crypto space, Coinbase's revenue tanked by more than 64% with investors exiting the market. Retail transaction revenue also tanked 66% standing at $616.2 million.

Also, Coinbase reported a $377 million noncash cryptocurrency-related impairment charge. In the letter to shareholders, the crypto exchange said:

Q2 was a test of durability for crypto companies and a complex quarter overall. Dramatic market movements shifted user behavior and trading volume, which impacted transaction revenue, but also highlighted the strength of our risk management program.

By the end of the June quarter, Coinbase's crypto assets stood at $428 million. This was more than 50 percent down from $1 billion at the end of March.

Global macro factors and institutional players

Coinbase pointed out the global macro uncertainty as a key reason for its dismal performance. Also, the crypto market faced several headwinds in Q2 with major lenders going bankrupt. The company said that it's forced to resize its business in response to market conditions. Furthermore, Coinbase also noted that the heavy institutional outflows led to a decline in its market share. In the letter to shareholders, the company said:

While we did see net outflows in Q2, we observed that the majority of this behavior was institutional clients de-risking and selling crypto for fiat as opposed to withdrawing their crypto to another platform. As a result, our market share of the total crypto market capitalization declined to 9.9% from 11.2% in Q1.

The company has also resolved to cost-cutting. It is cutting down on marketing spending in terms of paid media and incentives. Rather, it's looking out for ways to attract nonpaid traffic. It has also cut down on technology, development, and administrative expenses to $4 billion from over $5 billion in the previous quarter. Besides, Coinbase has slowed down on hiring significantly. Instead, it is looking to cut down 18 percent of jobs.

Coinbase has also been facing some regulatory heat recently. The U.S. SEC accused Coinbase of listing security tokens on its platform. However, Coinbase has outrightly rejected these claims. Following the SEC brawl, investment giant Ark Invest recently sold $75 million worth of COIN stock in July end. But last week, Coinbase entered into a partnership with the world's largest asset manager BlackRock to offer its institutional clients exposure to Bitcoin and crypto.