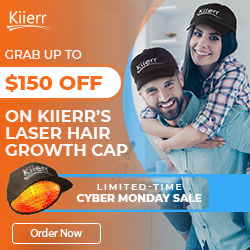 Pip Announces Integration Within Binance Ecosystem to Bring Web3 Payments to Web2 Services


PIP, a Web3 payment solution provider, has launched its services inside the Binance ecosystem, enabling Binance Smart Chain (BSC) customers to conduct transactions using Binance Coin (BNB) and Binance USD (BUSD). The PIP Extension product on the platform will be the high-tech solution that links together different Web2 social media platforms to establish a single Web3 ecosystem.

This novel integration of the PIP browser extension within the Binance ecosystem will outline the benefits of PIP to Binance's already sizeable user base. By making its comprehensive financial services available to billions of social media users, an expansion would greatly aid the goal of the micro economy.

To facilitate payments between PIP users, each user may generate a personalized PIP tag and link it to a compatible social media account. With the use of tags, users may make and receive payments of any size without having to memorize lengthy wallet addresses.

With its user-friendly design and support for a wide variety of cryptocurrencies and stablecoins, the platform makes it simple for social media users to pay for products and services or tip their favorite content providers. PIP offers a universal means of monetization for all service and product providers. Sharing PIP tags on social media or embedding PIP buttons on websites are two ways in which companies may incorporate the blockchain infrastructure into their operations, allowing for easier and cheaper value exchange than with older systems.

PIP already integrates with a number of prominent Web2 social media platforms such as Twitter, Discord, Twitch, and Reddit; this makes it possible for users to join up with their existing profiles on these sites and use PIP to facilitate financial transactions like tips, contributions, and more. It is possible for users who do not have a PIP account to still take part by using an escrow service for financial transactions.

There are plans to add support for BNB and BUSD tokens to PIP.ME and PIP Button in the future. You may collect payments, showcase or advertise user-owned NFTs, and distribute content all from the same customizable Web3 profile link: PIP.ME.

Jeff Baek, CEO and Co-Founder of PIP, stated:

"We believe that PIP will help $17 billion BUSD to expand beyond a trading pair to become a means of global payment, flouring micropayment economy."

Another tool that let customers construct a payment button for taking cryptocurrencies without the need for technical experience is PIP Button. Users may generate their own buttons, choose which cryptocurrencies to accept, and then embed the button on a website using HTML code or React. In doing so, the whole product suite is completed, since Web 2.0 sites may now use the PIP payment system.

Alameda Research, Coinbase Ventures, CMS Holdings, Galaxy Digital Hong Kong, and Genesis Block Ventures all participated in PIP's seed round, and the company has now been making plans to expand into further Web3 services aimed at consumers. Furthermore, PIP plans to expand its functionality to include support for other blockchains, currencies, and social media sites over the course of the next several quarters.