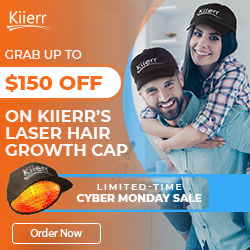 U.S Fed's Powell says Bitcoin crash had not macroeconomic implication


US Fed chair doesn't see any macroeconomic implication of Bitcoin price volatility.
Global financial markets have been declining since January 2022.

---

US Fed chair, Jerome Powell, has claimed that the Fed isn't worried about the happenings in the crypto space. However, it is watching that space closely. According to Powell, the crypto market's volatile price swings (including that of Bitcoin) has no macroeconomic effect.

Powell made his opinions known while speaking with the Senate committee on Wednesday. He added that every financial regulator (including the Fed) has been emphasizing the need to regulate the crypto space. Powell further said the apex bank is closely monitoring events as they happen in that space.

Crypto market volatility and the macro economy

Prices of cryptocurrencies have plummeted significantly since last month. Many crypto holders have been selling their digital assets due to fear that the Fed would keep raising interest rates. Investors usually sell risky assets (such as digital currencies) when the Fed hikes rates. The Fed has announced that it would do all that is necessary to keep inflation in check. Part of such measures includes hiking interest rates.

Current to our data that is trading at $20,482. As of November 2021, it traded at nearly $69,000. Like the crypto market, investors in the US stock market have also been selling off their equities. Thus, making the crypto and US stock markets to be having a very bad year.

Jerome Powell opinion about stablecoins

Powell also shared his opinions about stablecoins. Stablecoins are digital currencies pegged to fiat like the USD on a 1:1 basis. They are more stable than Bitcoin and other cryptos. Many crypto market participants consider stablecoins as the pillar of the crypto market.

Powell's comments on stablecoins were that they are still new and emerging. But he added that the stablecoin sector also needs to be regulated to suit the purpose for which they are created.

The recent crash of the TerraUSD (UST), an algorithmic stablecoin of the Terra network has caused authorities to focus their attention on stablecoins. US President, Joe Biden, has instructed us financial regulators to seek ways of regulating them.

Comments fail to affect the Bitcoin

Powell's Wednesday testimony confirmed investors' fears that the US is about to enter a recession. The Fed chair couldn't provide satisfactory answers on how the Fed plans to reduce the inflation rate to the Fed's target.

Powell only said the labor market conditions would determine the level at which the Fed would hike rates. However, the fear and greed index remained at 11/100 after recovering from less than 10/100 on Wednesday.

Current data hints at possible near-term market volatility. However, it is unlikely that inflation will reduce to the Fed's target soon. If inflation persists and economic conditions do not improve, the bitcoin and wider crypto market will continue its decline. Last month, the Fed increased rates by 75 basis points to control inflation – a first since 1994.